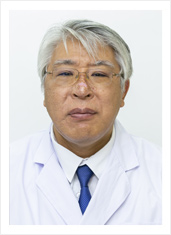 Greeting from the President of JSCS
The Japanese Skin Cancer Society (JSCS) is an organization that promotes academic research on a variety of skin cancers, from basic research to translational research, clinical research, and epidemiological research, and aims to integrate the results of such research into clinical practices. The organization is composed of dermatologists, plastic surgeons, pathologists, basic researchers, and others with various backgrounds, and aims to further improve treatment for skin cancer.
Today, one in two people in Japan suffer from cancer and one in three people die from cancer. It is not uncommon for cancer to occur on the skin. The skin is an organ exposed to external stimulation. The accumulation of genetic mutations caused by ultraviolet rays and other stimulation is an important factor in the development of skin cancer, and the incidence of skin cancer is increasing rapidly with the aging of society. The incidence of skin cancer and its treatment have become familiar to the public.
We feel that JSCS's demand for better skin cancer treatment is increasing. On the other hand, in order to improve skin cancer treatment, it is necessary to make efforts to promote progress from various aspects. The society is addressing issues such as correct diagnosis, further improvement of surgery, exploring new drugs for advance diseases. For these purposes, we are willing to participate in international collaborations.
We JSCS hope to be an organization that supports skin cancer patients.
The President of JSCS
Ryuhei Okuyama, M.D., Ph. D.,